A new generation of Pokémon means a new generation of evolving. In Pokémon X and Pokémon Y trainers have new challenges in getting Kalos' Pokémon to evolve. The most powerful are the awesome Mega-Evolutions of a select few lucky Pokémon. Hit the jump to learn more about Mega Pokémon and how to evolve certain Pokémon with new methods!
As of now, we may not have completely finished with our site's XY walkthrough and XY Pokédex, but this will probably help you out as you play through Kalos!
This may not technically be evolving but a Pokémon's color and size can now be chosen depending when and where you catch it.
Flabébé, Floette and Florges come in red, yellow, orange, blue or white. More specifically the flower petals held by the Pokémon will stay as the color when it was first encountered. Now what's cool about this is which ever color Flabébé you catch keeps the same color as it evolves: When a Shiny Stone is used on Floette, it evolves into its final form Florges; Florges' color difference is now the color of its head.
The Pumpkin Pokémon Pumpkaboo evolves into Gourgeist by trading at any level. Here's the deal though, Pumpkaboo comes in four sizes: small, average, large and super size. It is not certain if there's specific encounter percentage on what sizes show up in the wild more often. This is the first time in the series that there's a Pokémon that comes in different sizes.
(New) Unique Conditions For Evolving
Pancham evolves into Pangoro at level 32 if there's another Dark-type in your team.
Inkay evolves into Malamar at level 30 if you flip the 3DS/2DS upside down.
Tyrunt evolves into Tyrantrum at level 39 during the daytime (friendship level does not matter).
Amaura evolves into Aurorus at level 39 during the nighttime (friendship level does not matter).
Eevee evolves into Sylveon by leveling up knowing a Fairy-type move and has at least two affection hearts in Pokémon-Amie.
Sliggo evolves at level 50 into Goodra only if it is raining.
Mega-Evolutions

Venasaur
w/ Venusaurite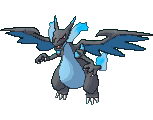 Charizard X
w/ Charizardite X (X version only)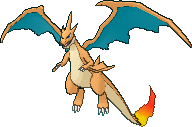 Charizard Y
w/ Charizardite Y (Y version only)

Blastoise
w/ Blastoisinite

Alakazam
w/ Alakazite

Gengar
w/ Gengarite

Kangaskhan
w/Kangaskhanite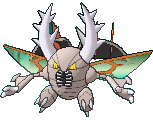 Pinsir
w/ Pinsirite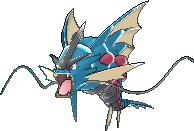 Gyarados
w/ Gyaradosite

Aerodactyl
w/ Aerodactylite

Mewtwo X
w/ Mewtwonite X (X version only)

Mewtwo Y
w/ Mewtwonite Y (Y version only)

Ampharos
w/ Ampharosite

Scizor
w/ Scizorite

Heracross
w/ Heracrossite

Houndoom
w/ Houndoomite

Tyranitar
w/ Tyranitarite

Blaziken
w/ Blazekinite

Gardevoir
w/ Gardevoirite

Mawile
w/ Mawilite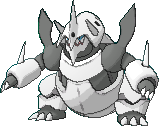 Aggron
w/ Aggronite
Medicham
w/ Medichamite

Manectric
w/ Manectite

Banette
w/ Banettite
Absol
w/ Absolite

Garchomp
w/ Garchompite

Lucario
w/ Lurcarionite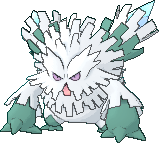 Abomasnow
w/ Abomasite
They're may be a few Mega-Evolutions so far but I'm sure there will be more eventually. I predict more Mega Pokemon will be available through possible free DLC (downloadable content) from the Nintendo eShop or through a special event.